September 6, 2014 - Stardust Lanes Doubles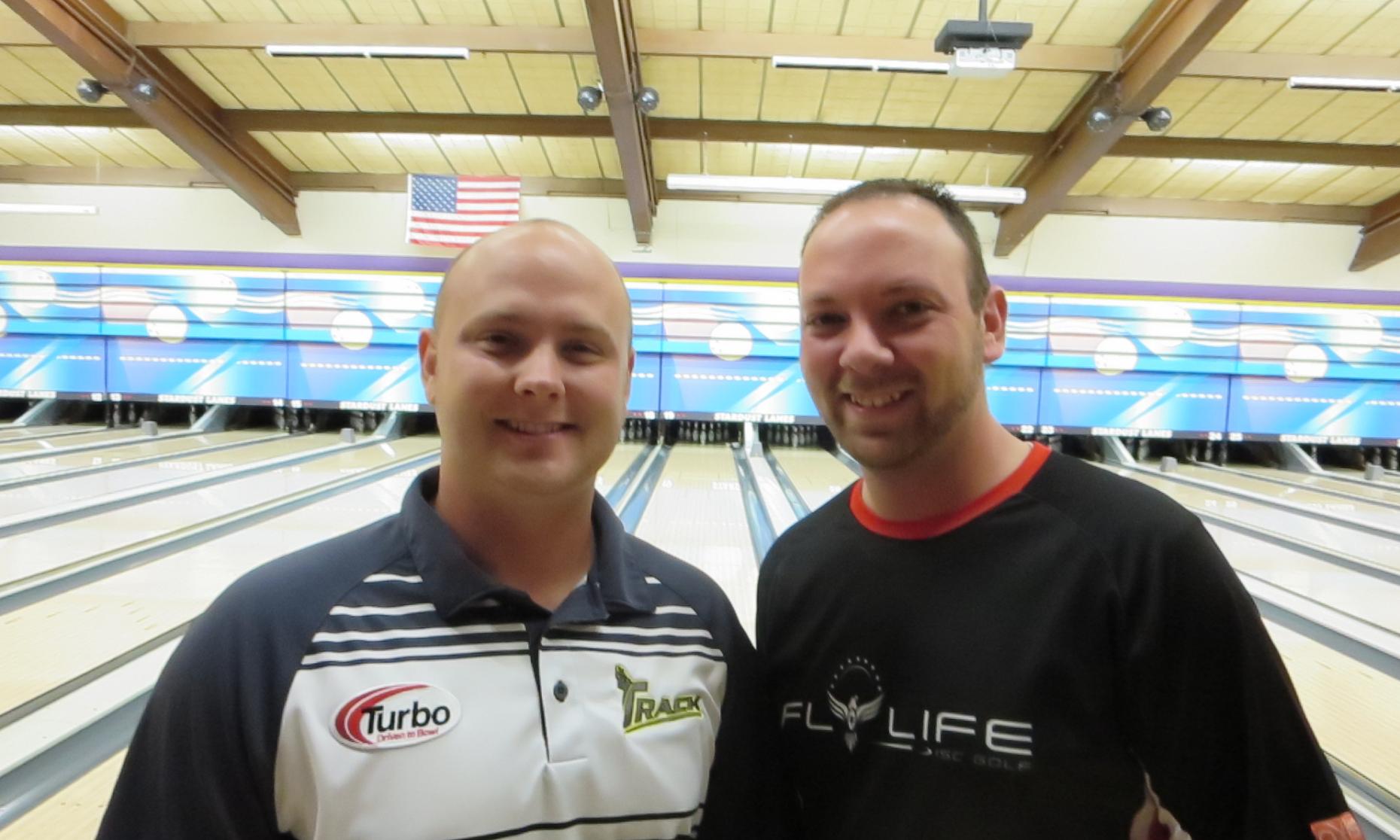 Champions Dan MacLelland and J.R. Raymond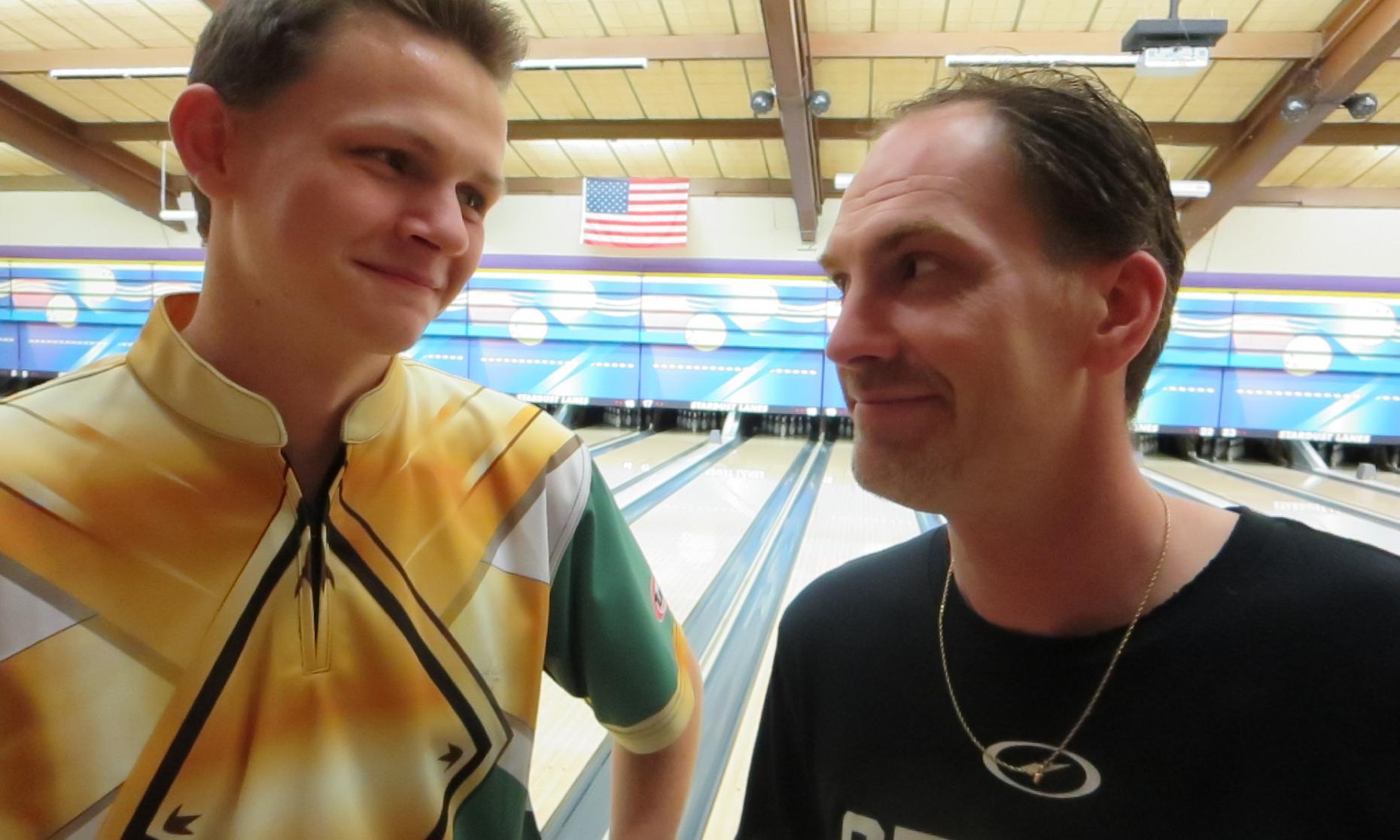 2nd Place team Andrew Anderson and Kurt Pilon
Center:
Stardust Lanes
Oil Pattern:
USBC Team Trials - Long (2008)
(44 feet)
Entry Fee:
$170

QUALIFYING SQUADS
Squad A -- 11:00am
Check-In -- 9:00am - 10:45am

FORMAT D
Qualifying: 6-games across 6 pairs of lanes.
Match Play: Cut to top 8 teams (based on 36 teams), then bowlers bowl 8 baker games round robin match play plus a position round with 30-pin bonus for each win and 15-pin bonus for ties. 20-game total pinfall determines final standings.
Prize Ratio: A minimum of 1 in 4 entries will cash in this event (9th would cash with 36 teams)

FORMAT IS BASED ON A FULL FIELD OF 36 TEAMS
CONTACT
Brian Regan
cell (810) 240-6175
email: brian@scratchbowling.com
The actual payout of this event will be posted here once the event has begun, and we know the number of entries.
Payout Scenario #1
Payout Scenario #1

24 entries
1st -- $1400
2nd -- $700
3rd -- $450
4th -- $350
5th -- $270
6th -- $200




Entry Breakdown (per bowler)
$70

prizes, $6

expenses, $9

lineage




$70

x 48 bowlers = $3360




Total Payout = $3370

36 entries (full)
1st -- $1700
2nd -- $850
3rd -- $600
4th -- $500
5th -- $400
6th -- $350
7th -- $300
8th -- $250
9th -- $170

Entry Breakdown (per bowler)
$70 prizes, $6 expenses, $9 lineage
$70 x 72 bowlers = $5040
Total Payout = $5120