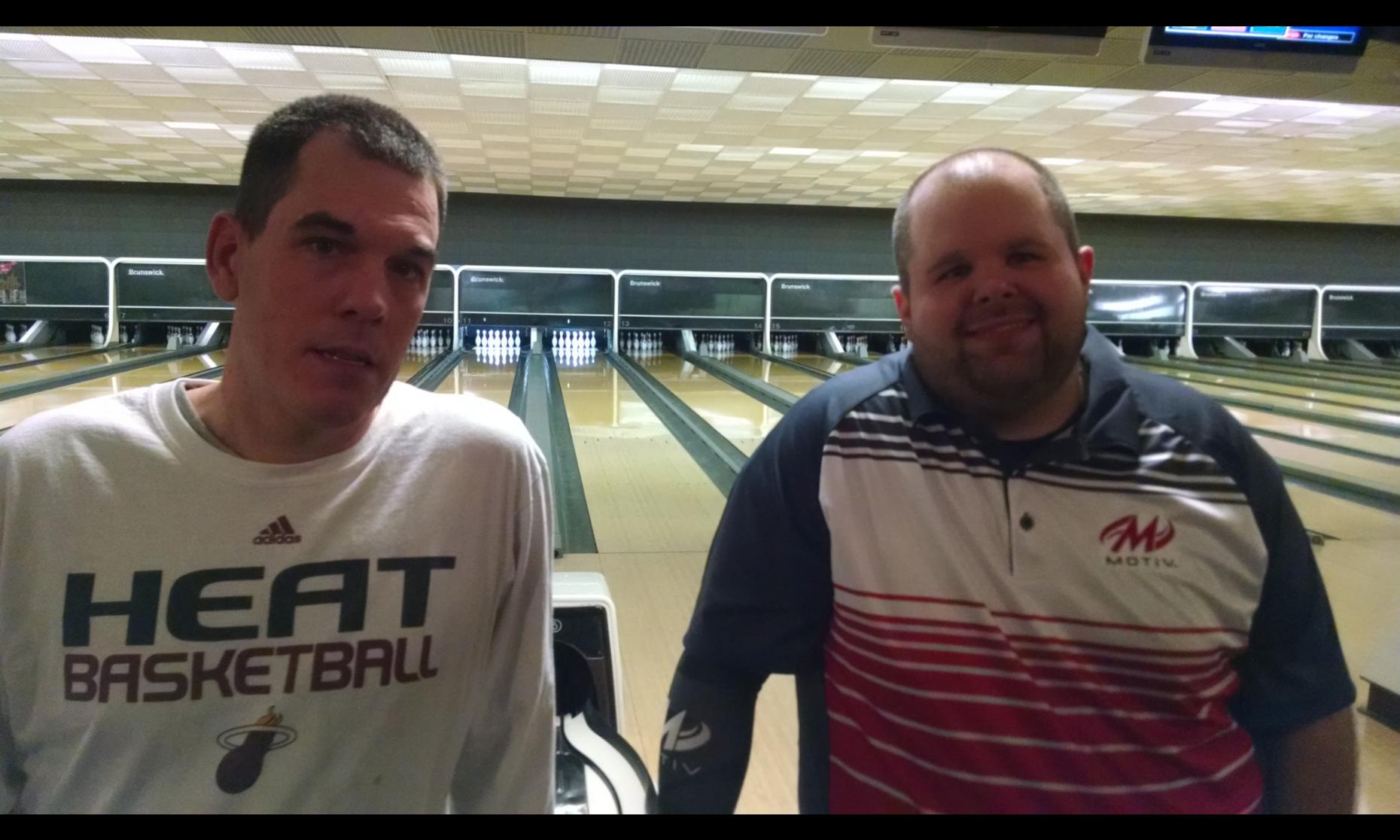 THIS IS SHANE'S HOUSEWARMING SWEEPER!  Shane Ferris is the new manager at the newly remodeled Regal Lanes, and the house is throwing in some added cash to help make this event a huge success.  Come out and compete against the best bowlers in Metro Detroit and check out the new-look Regal Lanes, and welcome Shane to the East Side!
***REGAL LANES IS THE SPONSOR OF THIS EVENT, AS THEY ARE ADDING $300 TO THE PRIZE FUND***



QUALIFYING
Squad A -- 7:30pm
Check-In -- 6pm - 7:15pm
FORMAT
Qualifying: 4-games across 4 pairs of lanes.
Match Play: Cut to top 16 (based on 64 entries), then bowlers are seeded into a bracket. Single-game elimination matches for those who qualify.
Prize Ratio:  A minimum of 1 in 4 entries will cash in this event
FORMAT IS BASED ON 64 BOWLERS
CONTACT
Brian Regan
cell (810) 240-6175
email brian@scratchbowling.com
***REGAL LANES IS THE SPONSOR OF THIS EVENT, AS THEY ARE ADDING $300 TO THE PRIZE FUND***
Payout Scenario #1
Payout Scenario #2

64 entries
1st -- $700
2nd --  $350
3rd/4th -- $185
5th to 8th -- $100
9th to 16th -- $50


Entry Breakdown $30 prizes, $2 expenses, $8 lineage
$30 x 64 entries = $1920
Total Payout = $2220

102 entries
1st -- $1000
2nd -- $500
3rd/4th -- $250
5th to 8th -- $125
9th to 15th -- $65
17th - 26th -- $40

Entry Breakdown $30 prizes, $2 expenses, $8 lineage
$30 x 102 entries = $3060
Total Payout = $3420
OPTIONAL SIDE ACTION

Regular Jackpot--$10 entry

Each game:  $2 per entry goes to 1st

Totals:  $2 per entry goes to 1st

 

100% OF JACKPOT MONEY IS PAID OUT

Brackets--$5/bracket
Set 1 will run for games 1-2-3
Set 2 will run for games 2-3-4
1st is $25 in each bracket
2nd is $10 in each bracket
- - - - - - - - - - - - - - - - - - - -
*there is no limit on the number of brackets that may be entered