March 15, 2020 - New Glass Bowl Sprummer Sweeper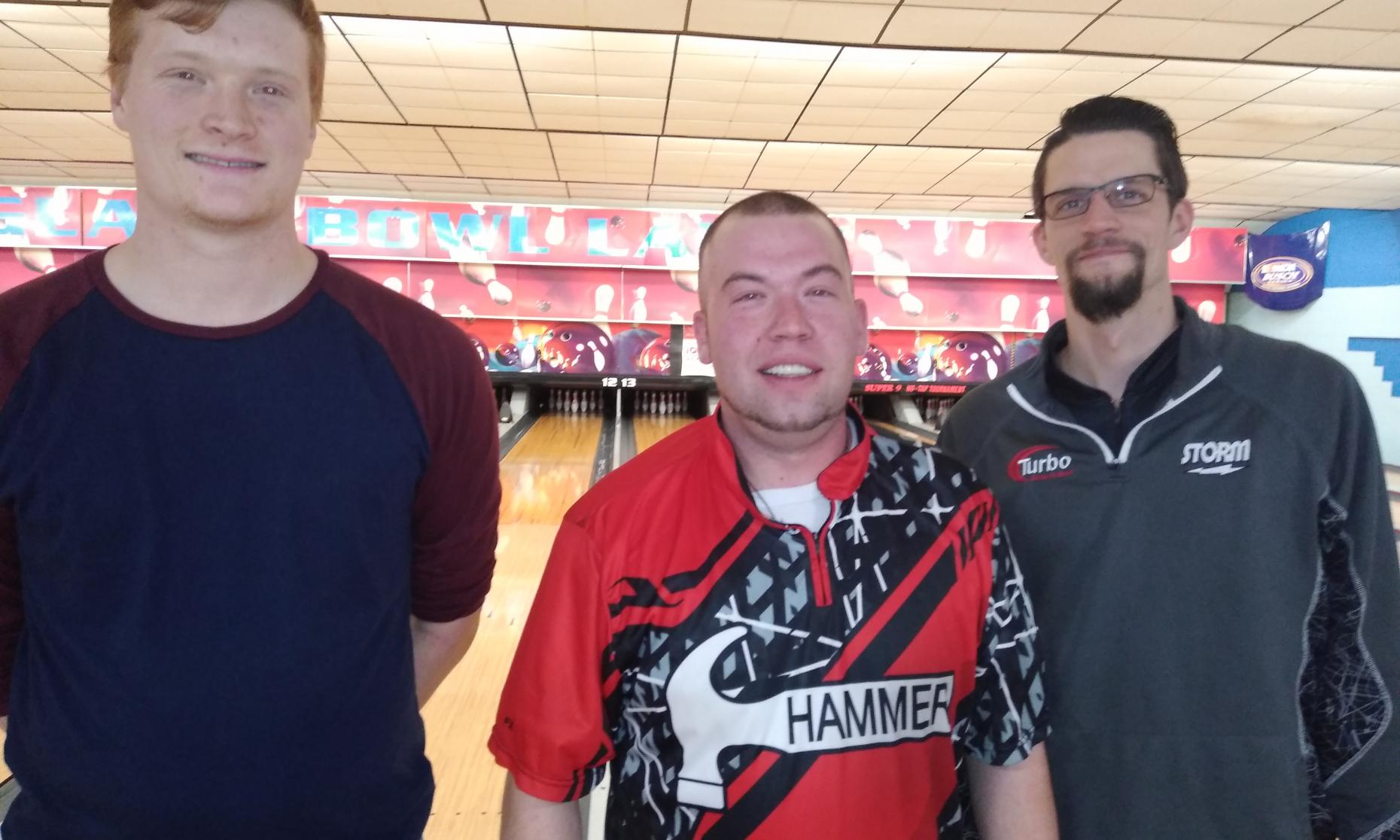 Center:
New Glass Bowl Lanes
Oil Pattern:
EBT 08 Istanbul Open (2011)
(38 feet)
Entry Fee:
$45
QUALIFYING
Squad A -- 6:30pm
Check-In -- 5:30pm - 6:25pm
FORMAT
Qualifying: 4-games across 4 pairs of lanes.
Hybrid Casher's Rounds: Cut to top 8 (based on 30 entries), and the top seed gets a BYE in round 1. Remaining 7 bowlers bowl in an elimination round and cut to top 3. Add in the top seed for a top 4 match play bracket. Seeded, head to head match play continues until there is a champion. Different Entry numbers will result in different variations in the Hybrid format.
Prize Ratio: A minimum of 1 in 4 entries will cash in this event.
FORMAT IS BASED ON A FIELD OF 30 BOWLERS
MEMBERSHIP
There is a $10 membership once again for the 2020 Sprummer Sweeper Series, and it can be payable in any of the regions. $5 can be paid in the first event bowled and the other $5 can be paid at event #2 bowled. The $10 membership only needs to be paid one time per Sprummer season and qualifies you for points in each region if you decide to bowl in other regions as well.
GREATER TOLEDO SWEEPER REGION
This is event #2 for the Greater Toledo region of the 2019 Sprummer Sweeper Series. Each bowler's top 6 events will count toward their individual points in this region, and the top 4 bowlers in points will automatically cash in this region's rolloff. The top 2 bowlers for this region will also automatically cash in the 2020 Sprummer Sweeper Championship in September along with the winner of this region's rolloff.
PAST CHAMPIONS OF THIS EVENT
2019 - Chandler Stevens
2018 - Charles Easton
2017 - Jeff Shadbolt
2016 - Jodi Woessner
CONTACT
Brian Regan
cell (810) 240-6175
email brian@scratchbowling.com
Match 1
Match 2
Match 3
Match 4
Match 5
Match 6
Match 7
The actual payout of this event will be posted here once the event has begun, and we know the number of entries.
Payout Scenario #1
Payout Scenario #2

30 entries
1st -- $360
2nd -- $180
3rd/4th -- $95
5th to 8th -- $50


Entry Breakdown $31 prizes, $5 expenses, $9 lineage
$31 x 30 entries = $930
Total Payout = $930

60 entries
1st -- $600
2nd -- $300
3rd/4th -- $160
5th to 8th -- $80
9th to 15th -- $40
*Highest non-cashing lady or senior will cash for $40 with 50 or more entries

Entry Breakdown $31 prizes, $5 expenses, $9 lineage
$31 x 60 entries = $1860
Total Payout = $1860
OPTIONAL SIDE ACTION

Regular Jackpot--$10 entry

Each game:  $2 per entry goes to 1st

Totals:  $2 per entry goes to 1st

 

Super Jackpot -- $25 entry

Each game:  $5 per entry
Totals:  $5 per entry
 

100% OF JACKPOT MONEY IS PAID OUT

Brackets--$2/bracket

Set 1 will run for games 1-2-3
Set 2 will run for games 4-3-2
1st is $10 in each bracket
2nd is $4 in each bracket