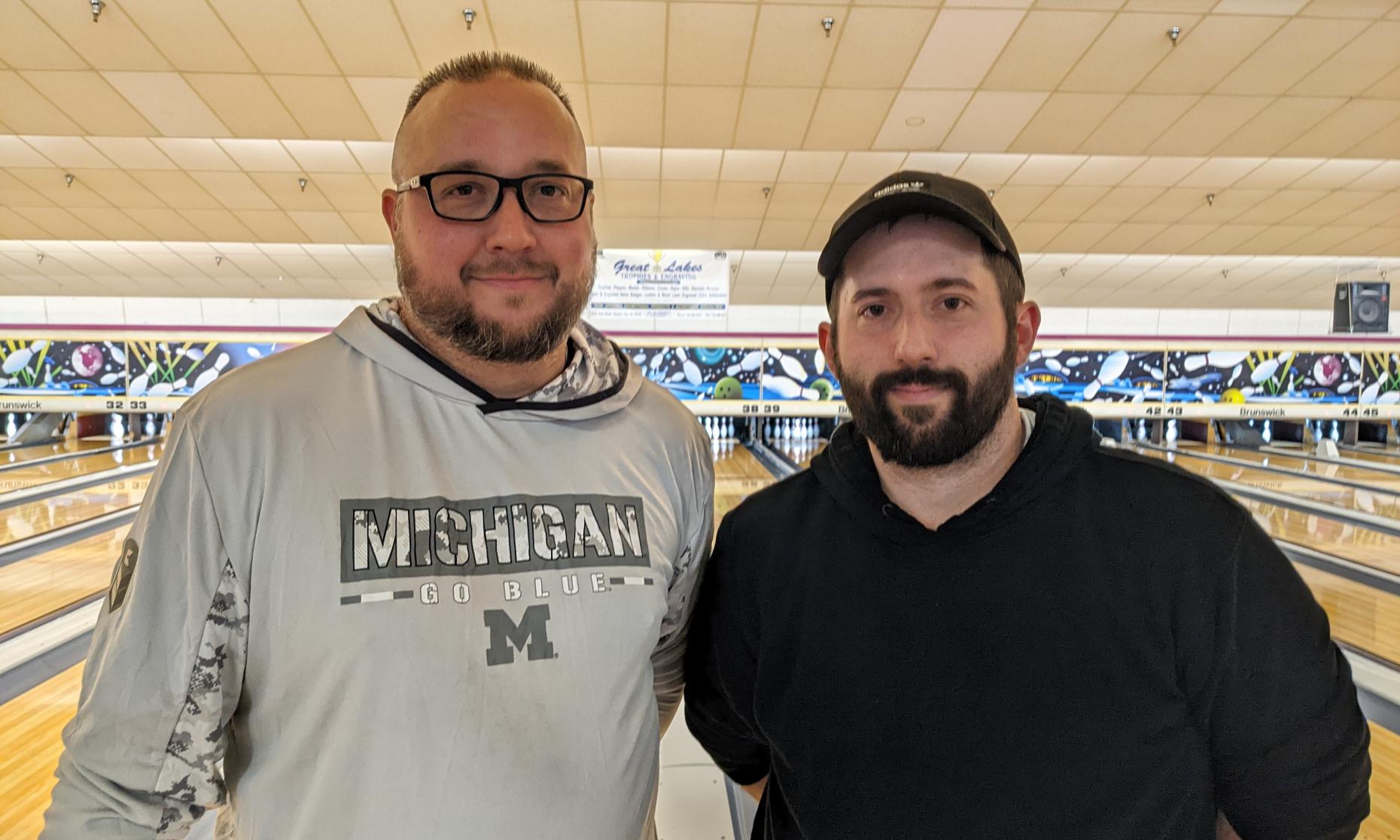 REMINDER:  OAK LANES IS 21+ AFTER 10PM, SO YOU MUST BE 21+ TO BOWL THIS EVENT

OIL PATTERN
Oak Lanes House shot

$800 GUARANTEED TOP PRIZE

QUALIFYING
Squad A -- 9:00pm (we will start as soon as the center is finished oiling the lanes, which could be a little late)
Check-In -- 8:00pm - 9:00pm

FORMAT
Qualifying: 3-games across 3 pairs of lanes.
Match Play: Cut to top 16 (based on 64 entries), then bowlers are seeded into a bracket. Single-game elimination matches for those who qualify.
Prize Ratio: A minimum of 1 in 4 entries will cash in this event.

FORMAT IS BASED ON A FIELD OF 64 BOWLERS
MATCH PLAY IS CAPPED AT THE TOP 16 (as it will be a late night already)

PREVIOUS CHAMPIONS AND RUNNERS UP
2021 -- LeAndre Thomas defeated Ronald Bradley
2019 -- Ronnie Sparks, Jr. defeated LeAndre Thomas
2018 -- Dan Jordan defeated Ronnie Sparks, Jr.
2017 -- Kurry Crayton defeated Edward DeGraaf
2016 -- Jordan Born defeated John Fox, Sr.
2015 -- Danny Wilson defeated Chris Nielson

CONTACT
Brian Regan
cell (810) 240-6175
email brian@scratchbowling.com
The actual payout of this event will be posted here once the event has begun, and we know the number of entries.
Payout Scenario
72 entries (full)
1st -- $900
2nd -- $450
3rd/4th -- $225
5th to 8th -- $125
9th to 16th -- $60
17th to 18th -- $50

Entry Breakdown $40 prizes, $3 expenses, $7 lineage
$40 x 72 entries = $2880
Total Payout = $2880
OPTIONAL SIDE ACTION

Regular Jackpot--$20 entry

Each game:  $5 per entry goes to 1st

Totals:  $5 per entry goes to 1st
*With a lot of entries, we'll pay 2 spots

 

100% OF JACKPOT MONEY IS PAID OUT

Brackets--$5/bracket

Set 1 will run for games 1-2-3
Set 2 will run for games 3-2-1
1st is $25 in each bracket
2nd is $10 in each bracket