December 18, 2019 - Oak Lanes Hybrid Sweeper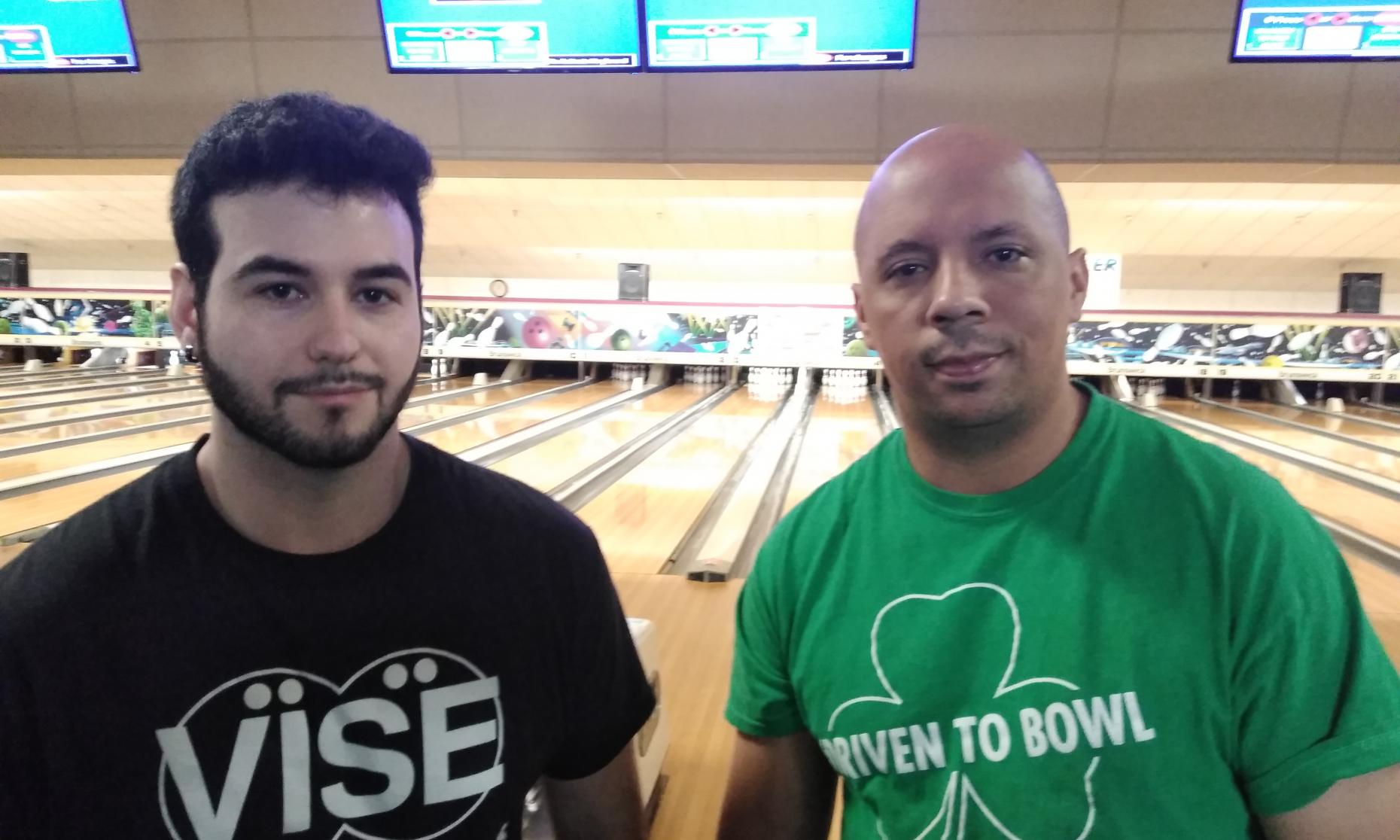 Center:
Oak Lanes
Oil Pattern:
Kegel Beaten Path
(41 feet)
Entry Fee:
$50
YOUTH DIVISION
4-games total pinfall with no match play. The bowling center is 21 and over after 10pm. Entry fee is $30 for youth, and we'll pay in SMART, 1 in 5 pay ratio.
QUALIFYING
Squad A -- 7:30pm
Check-In -- 6:30pm - 7:15pm
HYBRID FORMAT
Qualifying: 4-games across 4 pairs of lanes.
Cashers Rounds: Cut to top 10 (based on 30 entries). Top bowler gets a BYE in round 1. Round 1 will be an eliminator round with the other 9 cashers all bowling against each other to cut to the top 5. Those 5 advance with the top seed to bowl another eliminator round to get down to the top 4. Top 4 bowl head to head, single-game elimination match play. Seeding for match play is determined by qualifying scores. With 40 or more bowlers, the top 2 bowlers get BYES in round 1.
Prize Ratio: A minimum of 1 in 3 entries will cash in this event.
FORMAT IS BASED ON A FIELD OF 30 BOWLERS
*With 60 bowlers, top 2 get BYES. 18 bowl eliminator round to get to 9. Those 9 plus top 2 bowl eliminator to get to 6. Top 6 bowl head to head matches to get to 3. Top 3 bowl a final match for the title.
CONTACT
Brian Regan
cell (810) 240-6175
email brian@scratchbowling.com
The actual payout of this event will be posted here once the event has begun, and we know the number of entries.
Payout Scenario #1
Payout Scenario #2

30 entries
1st -- $340
2nd -- $170
3rd/4th -- $120
5th/6th -- $80
7th to 10th -- $50

Entry Breakdown $37 prizes, $3 expenses, $10 lineage
$37 x 30 entries = $1110
Total Payout = $960

60 entries
1st -- $500
2nd -- $250
3rd -- $180
4th to 6th -- $130
7th to 11th -- $90
12th to 20th -- $50

Entry Breakdown $37 prizes, $3 expenses, $10 lineage
$37 x 60 entries = $2220
Total Payout = $2220
OPTIONAL SIDE ACTION

Regular Jackpot--$10 entry

Each game:  $2 per entry goes to 1st

Totals:  $2 per entry goes to 1st

 

Super Jackpot -- $40 entry

Each game:  $5 per entry
Totals:  $10 per entry
Best 2:  $5 per entry
High/Low:  $5 per entry
 

100% OF JACKPOT MONEY IS PAID OUT

Brackets--$2/bracket Set 1 will run for games 1-2-3
Set 2 will run for games 4-3-2
Set 3 will run for games 3-1-4
Set 4 will run for games 2-4-1
1st is $10 in each bracket
2nd is $4 in each bracket

*There is a limit of 30 brackets per set per bowler