September 19, 2020 - MSBS/Unicorn Fort Wayne Baker Doubles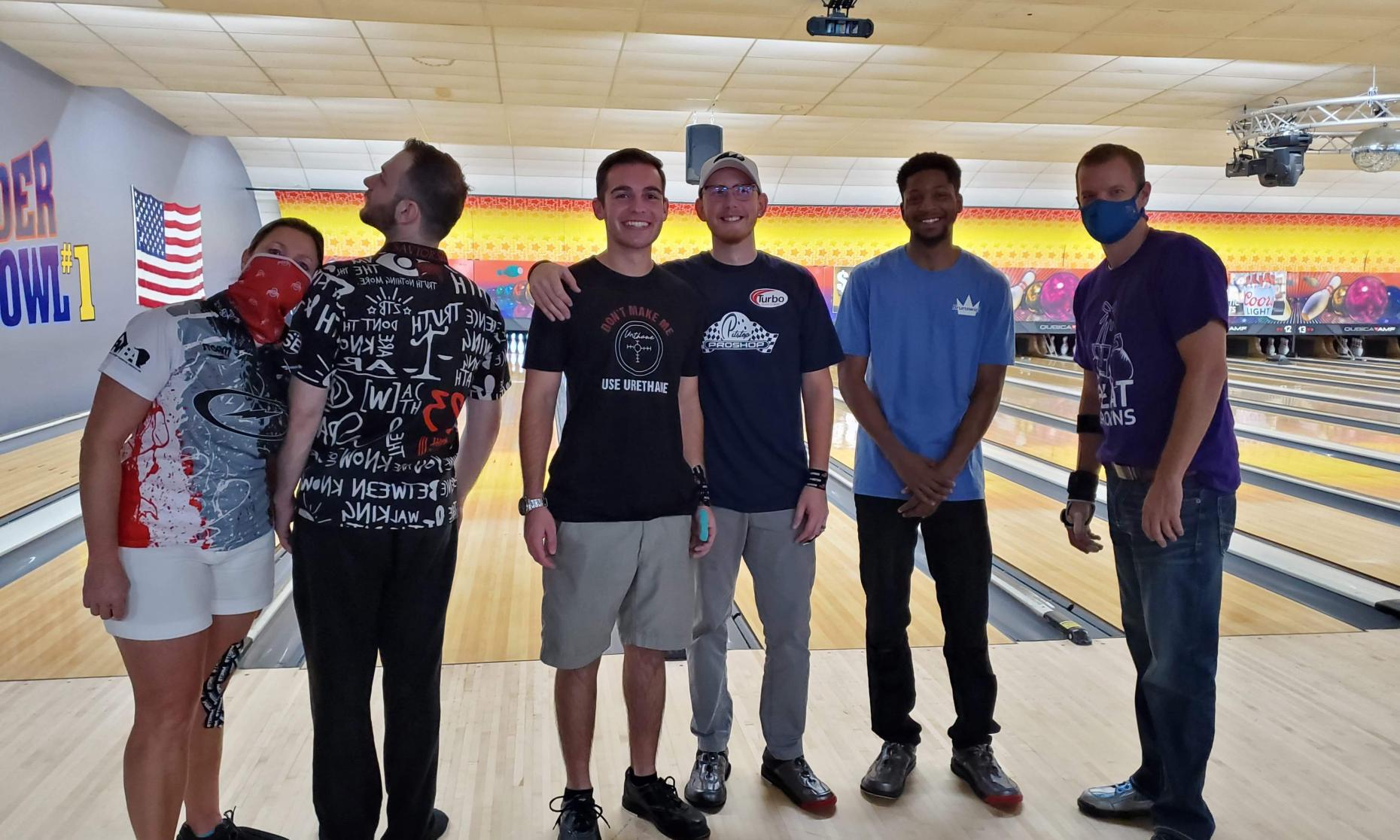 Center:
Thunderbowl #1 (Ft. Wayne)
Oil Pattern:
TBA
Entry Fee:
$120
WE ARE ASKING FOR BOWLERS TO NOT BRING ANY SPECTATORS FOR THIS EVENT, AS WE WILL BE VERY CLOSE TO THE MAXIMUM CAPACITY UNDER INDIANA EXECUTIVE ORDERS. IF THERE ARE SOME WHO HAVE PEOPLE WHO DRIVE THEM TO EVENTS OR SOMETHING ALONG THOSE LINES, THEN THOSE PEOPLE ARE WELCOME, BUT WE ARE TRYING TO KEEP SPECTATORS TO A MINIMUM FOR THIS EVENT. THANK YOU!



OIL PATTERN
Thunderbowl #1 House Shot
QUALIFYING
Squad A -- 11:30am
Check-In -- 10:15am - 11:25am
FORMAT
Qualifying: 6 baker games across 6 pairs of lanes
Eliminator: Cut to top 1/4 of the field with a maximum of 24 teams making the cut due to time constrainits. Pins drop. First round of eliminator is 2 games cut in half. Then each round following is a 1-game round cutting the field in half each round. Once the field is cut to the top 2 or 3, that will be the final round. For first round of elminator, each bowler on the team must finish one of the games.
Prize Ratio: A minimum of 1 in 4 entries will cash in this event. With 97 or more teams, extra spots will be paid beyond the top 24.
FIELD IS LIMITED TO 112 TEAMS
CONTACT
Brian Regan
cell (810) 240-6175
email brian@scratchbowling.com
The actual payout of this event will be posted here once the event has begun, and we know the number of entries.
Payout Scenario #1
Payout Scenario #2

60 team entries
1st -- $1600
2nd -- $800
3rd/4th -- $500
5th to 8th -- $300
9th to 15th -- $160

Entry Breakdown $96 prizes, $8 expenses, $16 lineage
$96 x 60 entries = $5700
Total Payout = $5720

100 entries
1st -- $2400
2nd -- $1200
3rd -- $800
4th to 6th -- $500
7th to 12th -- $280
13th to 24th -- $160
25th -- $120

Entry Breakdown $96 prizes, $8 expenses, $16 lineage
$96 x 10 entries = $9600
Total Payout = $9620
The optional side action results will be posted here at the conclusion of the tournament
OPTIONAL SIDE ACTION

Regular Jackpot--$20 entry

This jackpot pays high game each game and high series.

 

100% OF JACKPOT MONEY IS PAID OUT

Extra Totals Jackpots--$60 entry

An additional Totals Jackpot will be available at $60 and will work as follows:

At least 1 in 4 will cash in each Jackpot

Payout is based on qualifying totals only

$55 per entry goes to prize fund, $5 to expenses

Brackets--$2/bracket
Set 1 will run for games 1-2-3
Set 2 will run for games 4-5-6
1st is $10 in each bracket
2nd is $4 in each bracket
*there is a limit of 200 brackets per set
-------------------------------
Brackets--$5/bracket
Set 1 will run for games 1-2-3
Set 2 will run for games 4-5-6
1st is $25 in each bracket
2nd is $10 in each bracket
*there is a limit of 200 brackets per set