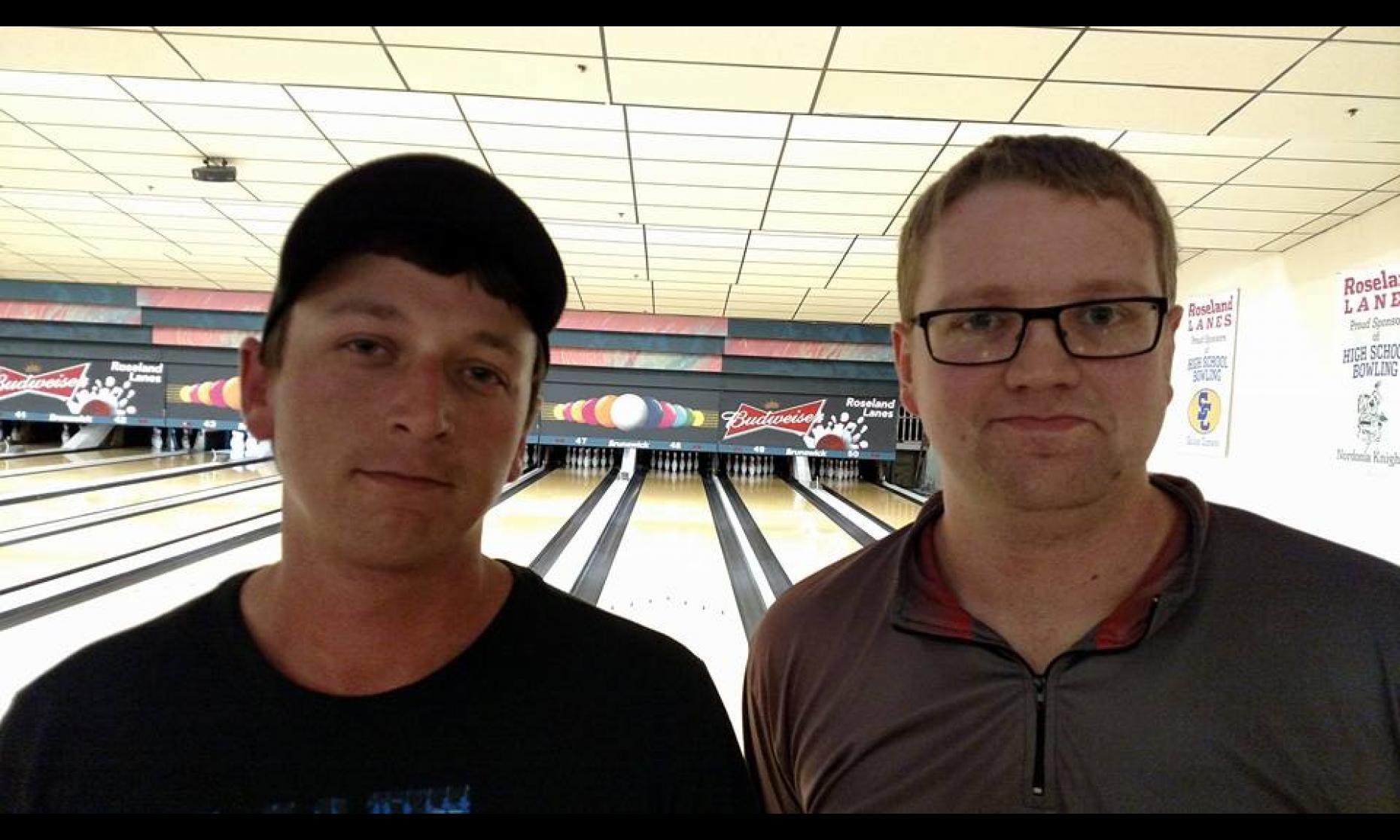 IMPORTANT ANNOUNCEMENT: This event is limited to 120 bowlers. To plan for the full field, we will be starting announcements and practice at 10:45am. Please make sure you get there before 10:30am to help us start this event on time. The bowling center has some groups and leagues bowling on this day, and we want to make sure everything starts on time.
Also, please let me know in advance if you plan on attending this event.
Also, match play rounds will be limited to the top 16 now. The top 1/4 of the field will still cash as usual. But we have to limit match play to the top 16 in order to make the times and lane availability work out. With 92 bowlers or fewer, the cut would've been the top 16 anyway. as we never have more BYES in the first round than matches being bowled.
This event is looking like it's going to be pretty big, and we are super excited to bring MSBS to Cleveland once again!

QUALIFYING SQUADS
Squad A -- Practice at 10:45am, Bowl for score at 11:00am
Check-In -- 9:30am - 10:45am

FORMAT A
Qualifying: 6-games across 6 pairs of lanes.
Match Play: Cut to top 16 (based on 61-120 entries), then bowlers are seeded into a bracket. 2-game matches until top 4 remain. Stepladder for Top 4.
Prize Ratio:  A minimum of 1 in 4 entries will cash in this event
INCENTIVES
With a minimum of 3 senior bowlers (50 and up), the highest non-cashing senior bowler will receive $100
With a minimum of 3 lady bowlers, the highest non-cashing lady will receive $100
CONTACT
Brian Regan
cell (810) 240-6175
email brian@scratchbowling.com
Match 1
Match 2
Match 3
Match 4
Match 5
Match 1
Match 2
Match 3
Match 4
The actual payout of this event will be posted here once the event has begun, and we know the number of entries.
Payout Scenario #1
Payout Scenario #2

80 entries
1st -- $1300
2nd --  $650
3rd -- $425
4th -- $325
5th to 8th -- $225
9th to 16th -- $125
17th to 20th -- $100

*Highest non-cashing Senior -- $100
*Highest noncashing Lady -- $100

*must have a minimum of 3 in each division

Entry Breakdown $65 prizes, $5 expenses, $15 lineage
$65 x 80 entries = $5200
Total Payout = $5200

120 entries (full)
1st -- $1600
2nd -- $800
3rd -- $550
4th -- $450
5th to 8th -- $300
9th to 16th -- $200
17th to 30th -- $110

*Highest non-cashing Senior -- $110
*Highest noncashing Lady -- $110

*must have a minimum of 3 in each division

Entry Breakdown $65 prizes, $5 expenses, $15 lineage
$65 x 120 entries = $7800
Total Payout = $7960
The optional side action results will be posted here at the conclusion of the tournament
OPTIONAL SIDE ACTION

Regular Jackpot--$25 entry

Each game:  $2 per entry goes to 1st

                  $1 per entry goes to 2nd
Totals:  $4 per entry goes to 1st
            $2 per entry goes to 2nd
            $1 per entry goes to 3rd
 

100% OF JACKPOT MONEY IS PAID OUT

Extra Totals Jackpots--$40 entry

3 additional Totals Jackpots will be available at $40 per jackpot.  Each Totals Jackpot will work as follows:

At least 1 in 4 will cash in each Jackpot

Payout is based on qualifying totals only

$35 per entry goes to prize fund, $5 to expenses

Brackets--$5/bracket
Set 1 will run for games 1-2-3
Set 2 will run for games 4-5-6
1st is $25 in each bracket
2nd is $10 in each bracket
- - - - - - - - - - - - - - - - - - - -
*there is no limit on the number of brackets that may be entered