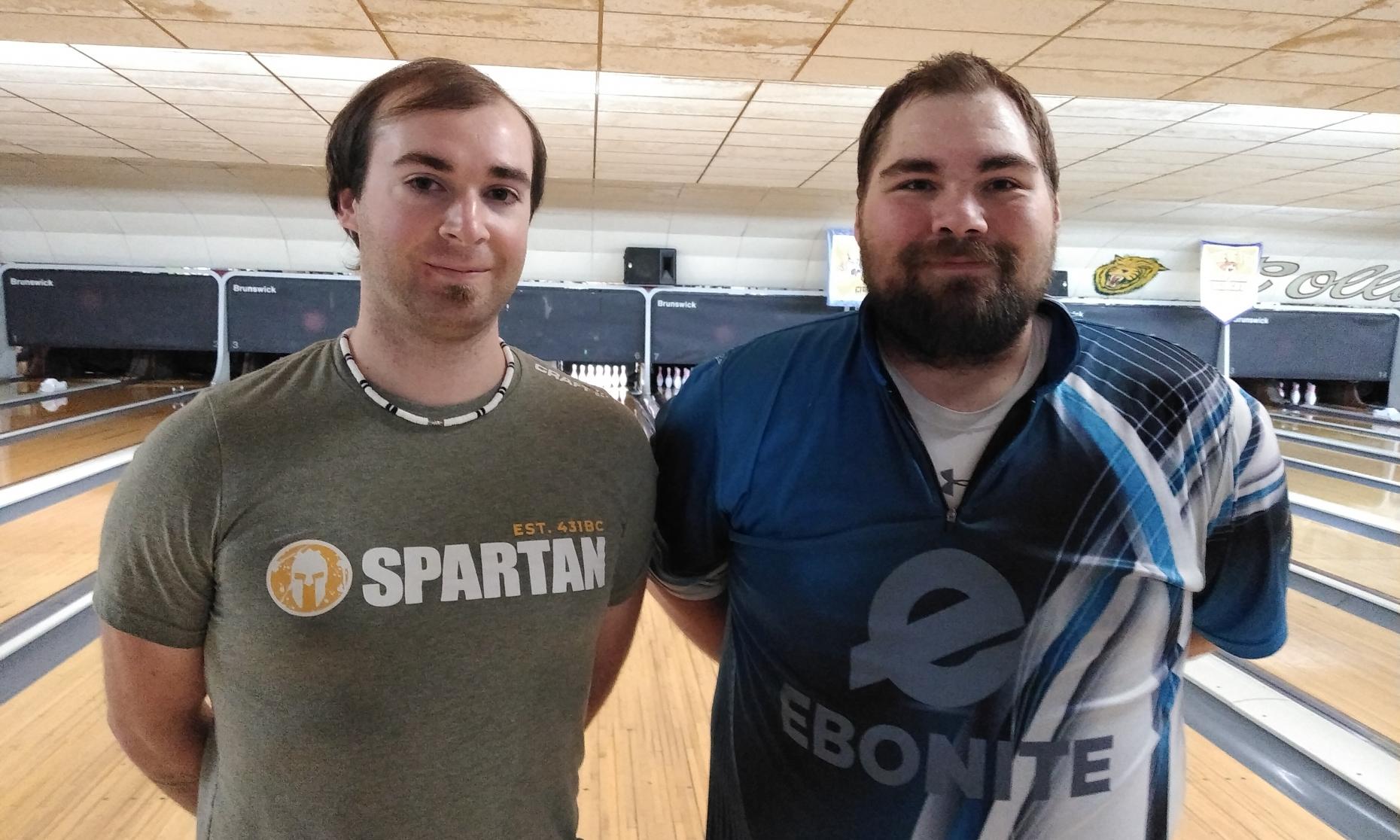 QUALIFYING
Squad A -- 7:00pm
Check-In -- 6:00pm - 6:55pm

HYBRID FORMAT
Qualifying: 4-games across 4 pairs of lanes.
Cashers Rounds: Cut to top 8 (based on 30 entries).  Top bowler gets a BYE in round 1.  Round 1 will be an eliminator round with the other 7 cashers all bowling against each other to cut to the top 3.  Those 3 advance with the top seed to bowl head to head match play to get down to the top 2.  Top 2 bowl a head to head championship match.
Prize Ratio:  A minimum of 1 in 4 entries will cash in this event.

FORMAT IS BASED ON A FIELD OF 30 BOWLERS

*With 60 bowlers, top 2 get BYES and 15 make the cut.  13 bowl a single-game eliminator round to get to top 6.  Bring in the top 2 qualifiers to have 8 remaining bowlers.  Seeded, single-game elimination mach play continues until there is a champion.  

CONTACT
Brian Regan
cell (810) 240-6175
email brian@scratchbowling.com
The actual payout of this event will be posted here once the event has begun, and we know the number of entries.
Payout Scenario #1
Payout Scenario #2

30 entries
1st -- $320
2nd --  $160
3rd/4th -- $80
5th to 8th -- $50

Entry Breakdown $28 prizes, $4 expenses, $8 lineage
$28 x 30 entries = $840
Total Payout = $840

60 entries
1st -- $560
2nd -- $280
3rd/4th -- $140
5th to 8th -- $70
9th to 15th -- $40

Entry Breakdown $28 prizes, $4 expenses, $8 lineage
$28 x 60 entries = $1680
Total Payout = $1680