December 30, 2019 - Oak Lanes 6-game sweeper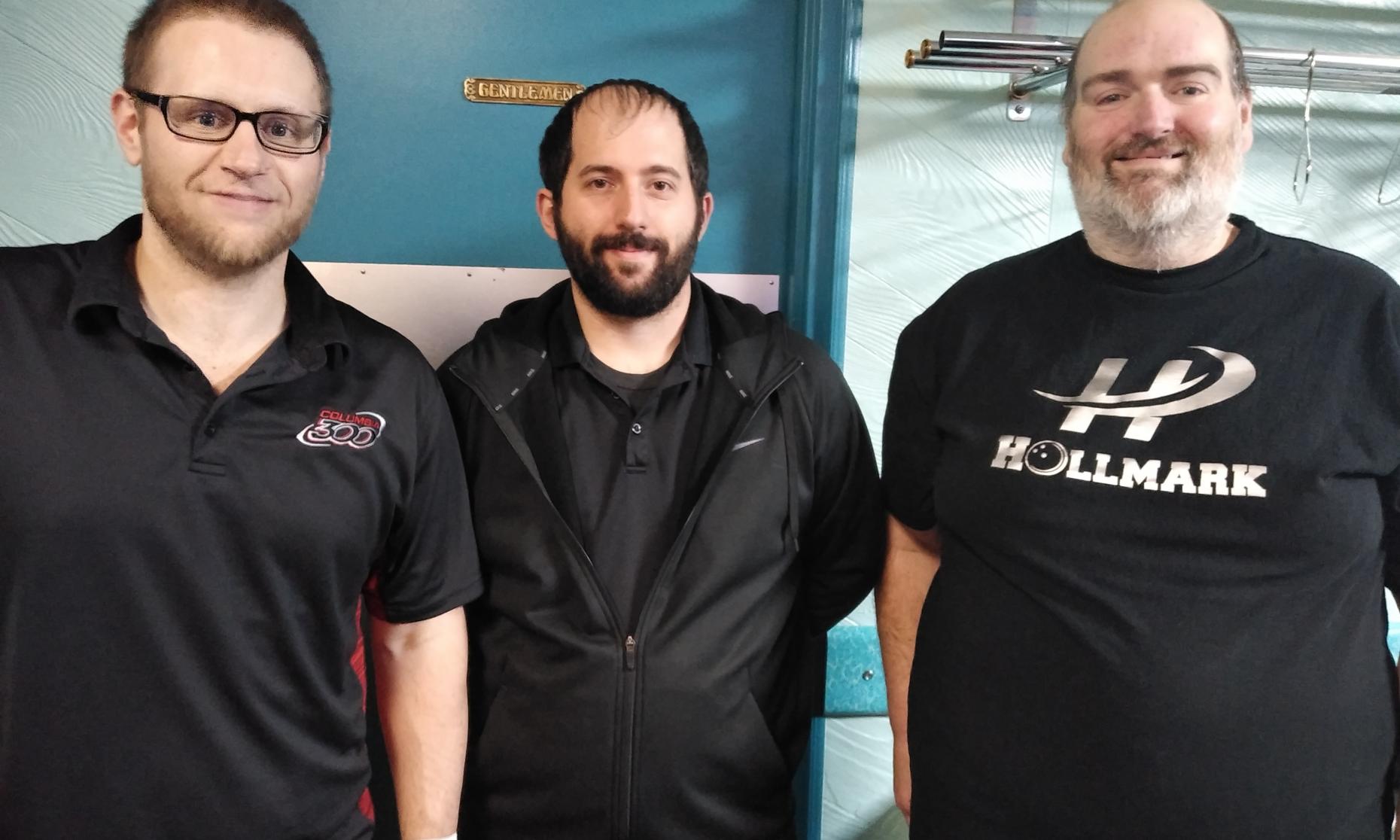 Center:
Oak Lanes
Oil Pattern:
MSBS Turtle
(44 feet)
Entry Fee:
$50
QUALIFYING
Squad A -- 8:30pm
Check In -- 7:30pm to 8:30pm
FORMAT
Qualifying: 6 games against 6 random bowlers. 30-pin bonus for wins and 15-pin bonus for ties. Total pinfall plus total bonus pins determines final standings. If we have an odd number of bowlers, then the person bowling against nobody will have to defeat the median bowler's game during that round.
Prize Ratio: 1 in 4 entries will cash in this event
CONTACT
Brian Regan
cell (810) 240-6175
email brian@scratchbowling.com
Payout Scenario #1

Payout Scenario #2

32 entries
1st -- $400
2nd -- $230
3rd -- $130
4th -- $100
5th -- $80
6th -- $70
7th -- $60
8th -- $50

Entry Breakdown $35 prizes, $3 expenses, $12 lineage
$35 x 32 entries = $1120
Total Payout = $1120


60 entries
1st -- $600
2nd -- $350
3rd -- $200
4th -- $160
5th -- $120
6th -- $100
7th -- $90
8th -- $80
9th -- $70
10th to 12th -- $60
13th to 15th -- $50



Entry Breakdown $35

prizes, $3

expenses, $12

lineage




$35

x 60 entries = $2100




Total Payout = $2100