August 30, 2020 - Spins Bowl Kent Challenge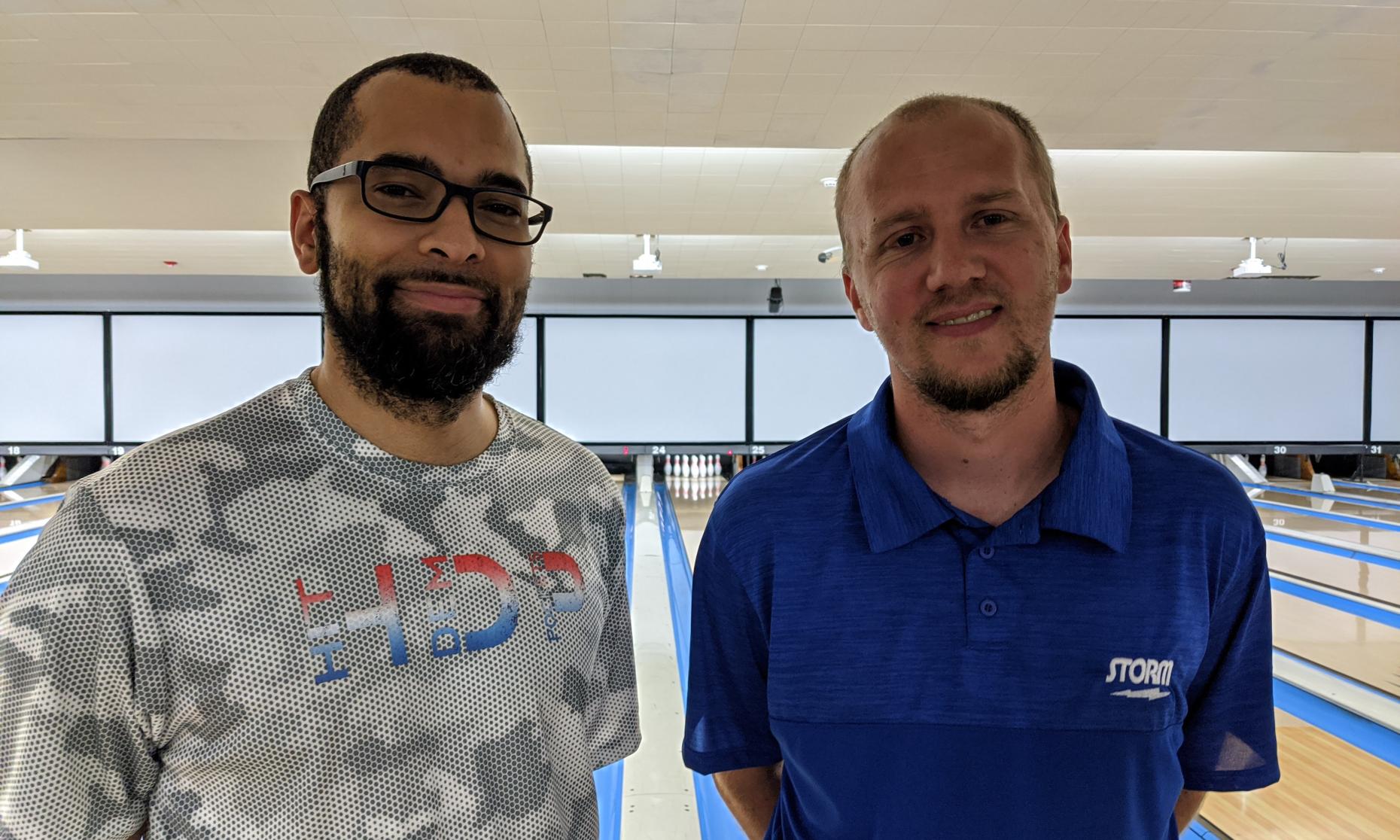 Center:
Spins Bowl Kent
Oil Pattern:
Kegel Route 66
(45 feet)
Entry Fee:
$80
QUALIFYING SQUADS
Squad A -- Noon
Check-In -- 10:45am - 11:30am
At 11:30am we will start taking walk-ins, and anybody who hasn't paid for their spot at that point will have to get in line with the walk-ins. Roster spots will be honored until 11:30am and then we will go to whoever is in line for first come first serve. NO EXCEPTIONS. Calling or texting me and telling me you are running late will not save your spot if you cannot be in line to pay by 11:30am.
FORMAT A
Qualifying: 5-games across 5 pairs of lanes.
Eliminator: Cut to top 24 (based on 96 entries), then bowlers compete in a 2-game eliminator round cutting the field in half. Each eliminator round following the first round will be 1-game rounds. Pins drop after every round, although we will have 1 wild card in the first round. Wild card will be the highest total pinfall score who wasn't in the top half for that round. 24 cuts to 12+1. 13 cuts to 7. 7 cuts to 4. 4 cuts to 2. Final 2 bowl a 1-game match.
Prize Ratio: A minimum of 1 in 4 entries will cash in this event
FORMAT IS BASED ON A FIELD OF 96 BOWLERS
CONTACT
Brian Regan
cell (810) 240-6175
email brian@scratchbowling.com
Match 1
Match 2
Match 3
Match 4
The actual payout of this event will be posted here once the event has begun, and we know the number of entries.
Payout Scenario #1
96 entries
1st -- $1400
2nd -- $700
3rd to 4th -- $400
5th to 7th -- $250
8th to 13th -- $170
14th to 24th -- $100

Entry Breakdown $60 prizes, $5 expenses, $15 lineage
$60 x 96 entries = $5760
Total Payout = $5770
The optional side action results will be posted here at the conclusion of the tournament
OPTIONAL SIDE ACTION

Regular Jackpot--$20 entry

Each game:  $2 per entry goes to 1st

                  $1 per entry goes to 2nd
Totals:  $5 per entry goes toward totals and will pay at least 3 spots.
 

100% OF JACKPOT MONEY IS PAID OUT

Extra Totals Jackpots--$40 entry

3 additional Totals Jackpots will be available at $40 per jackpot.  Each Totals Jackpot will work as follows:

At least 1 in 4 will cash in each Jackpot

Payout is based on qualifying totals only

$35 per entry goes to prize fund, $5 to expenses

Brackets--$5/bracket
Set 1 will run for games 1-2-3
Set 2 will run for games 3-4-5
1st is $25 in each bracket
2nd is $10 in each bracket
- - - - - - - - - - - - - - - - - - - -
*there is a limit of 200 brackets per set