April 18, 2015 - Eastland Lanes Columbus Open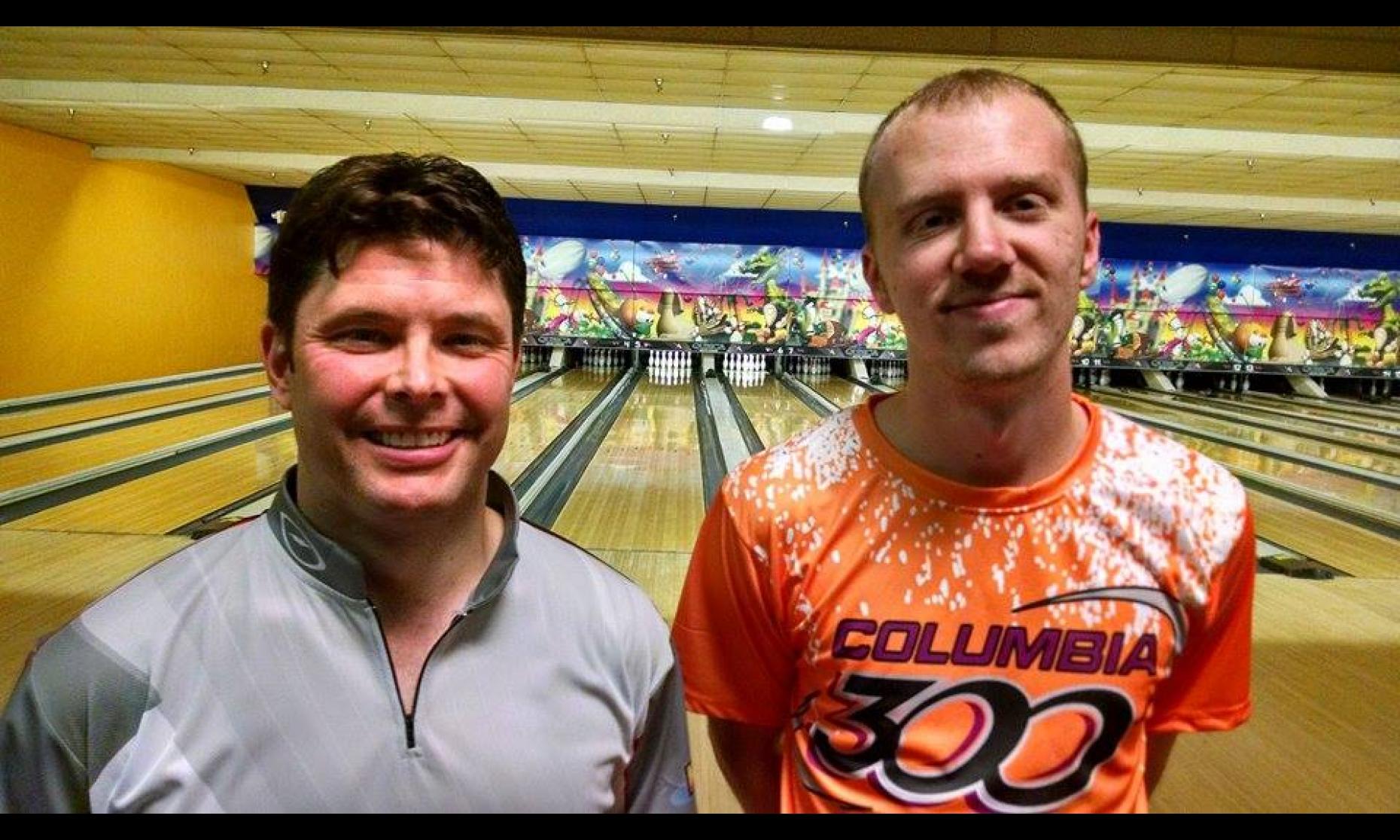 Champion Dan Higgins and Runner-up Brandon Novak
Center:
Eastland Lanes
Oil Pattern:
U.S. Open (2004-2005)
(40 feet)
Entry Fee:
$90
THIS IS A U.S. OPEN QUALIFYING EVENT

​QUALIFYING SQUADS
Squad A -- Noon
Check-In -- 10:30am - 11:45am
*We may add another squad or run an early squad for the men and late squad for the ladies if there is enough interest, so please sign up early to give us time to do that if necessary.

FORMAT A
Qualifying: 6-games across 6 pairs of lanes.
Match Play: Cut to top 16 (based on 80 entries), then bowlers are seeded into a bracket. 2-game matches until top 4 remain. Stepladder for Top 4.
Prize Ratio: A minimum of 1 in 4 entries will cash in this event

FORMAT IS BASED ON A FIELD OF 80 BOWLERS
CONTACT
Brian Regan
cell (810) 240-6175
email brian@scratchbowling.com
The actual payout of this event will be posted here once the event has begun, and we know the number of entries.
Payout Scenario #1
Payout Scenario #2

40 entries
1st -- $700 + U.S. Open Entry
2nd -- $550
3rd -- $300
4th -- $200
5th to 8th -- $120
9th to 10th -- $100


*must have a minimum of 3 in each division

Entry Breakdown $70 prizes, $8 expenses, $12 lineage
$70 x 80 entries = $2800
Total Payout = $2830

80 entries
1st -- $1100 + U.S. Open Entry
2nd -- $750
3rd -- $500
4th -- $400
5th to 8th -- $250
9th to 16th -- $140
17th to 20th -- $100

*must have a minimum of 3 in each division

Entry Breakdown $70 prizes, $8 expenses, $12 lineage
$70 x 80 entries = $5600
Total Payout = $5670
The optional side action results will be posted here at the conclusion of the tournament
OPTIONAL SIDE ACTION

Regular Jackpot--$25 entry

Each game:  $2 per entry goes to 1st

                  $1 per entry goes to 2nd
Totals:  $4 per entry goes to 1st
            $2 per entry goes to 2nd
            $1 per entry goes to 3rd
 

100% OF JACKPOT MONEY IS PAID OUT

Extra Totals Jackpots--$40 entry

3 additional Totals Jackpots will be available at $40 per jackpot.  Each Totals Jackpot will work as follows:

At least 1 in 4 will cash in each Jackpot

Payout is based on qualifying totals only

$35 per entry goes to prize fund, $5 to expenses

Brackets--$5/bracket
Set 1 will run for games 1-2-3
Set 2 will run for games 4-5-6
1st is $25 in each bracket
2nd is $10 in each bracket

Brackets--$2/bracket
Set 1 will run for games 1-2-3
Set 2 will run for games 4-5-6
1st is $10 in each bracket
2nd is $4 in each bracket
- - - - - - - - - - - - - - - - - - - -
*there is no limit on the number of brackets that may be entered