2020 Pines Cadillac Open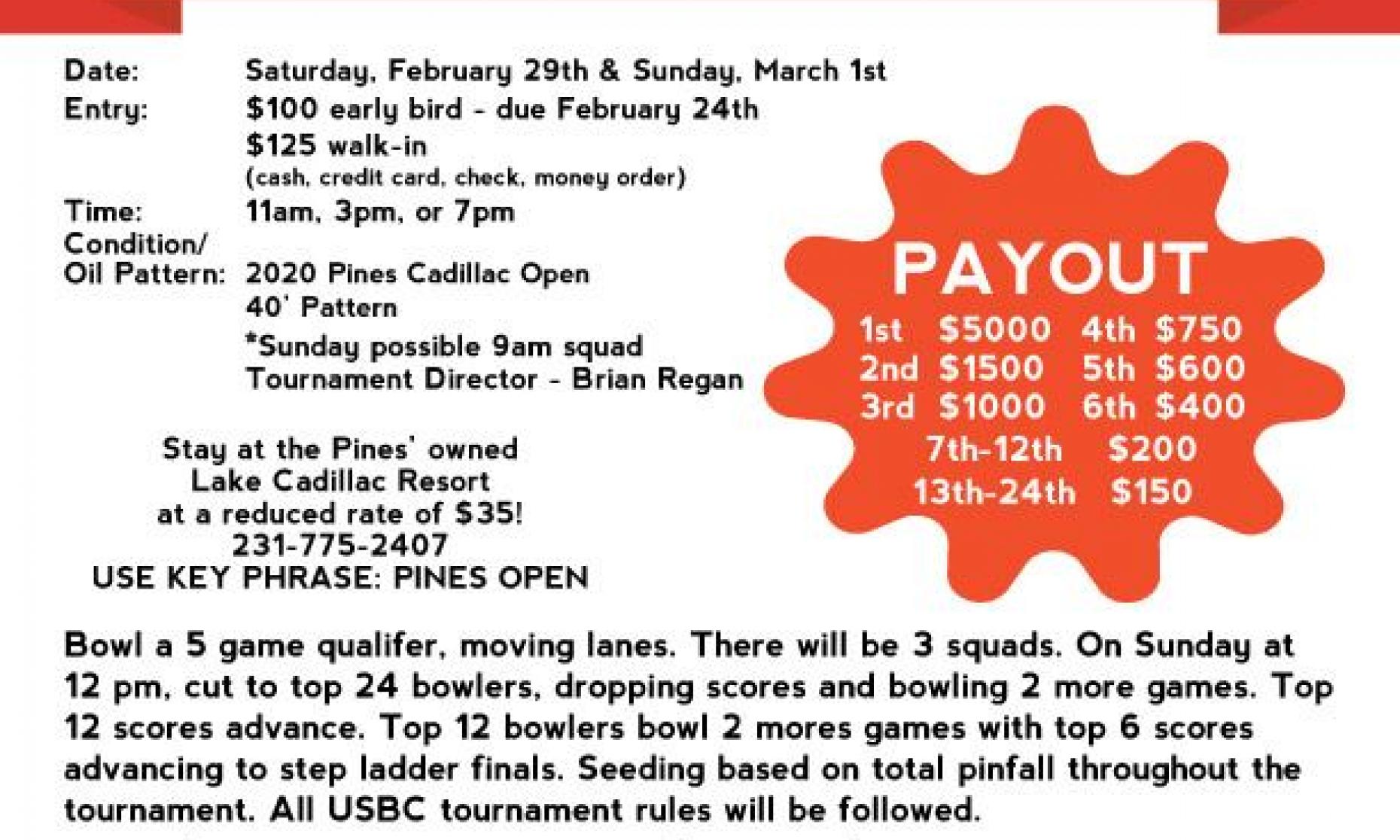 Center:
The Pines
Oil Pattern:
2020 Pines Cadillac Open (transfer roller)
(40 feet)
Entry Fee:
$125/$100
STANDINGS SPREADSHEET
OK I've had quite a few questions about some things regarding the Cadillac Pines Open which is paying $5000 on top. I just spoke with Michael William Blackmer and here's what he has said...
The payout on the flyer is in stone. A few were worried because it didn't say how many entries it was based on, but he told me he's always paid everything that he advertises. So the payout on the flyer is guaranteed by the owner.
He is also getting me rosters tonight or tomorrow, and I'll have that published when I get it. All 4 squads are happening for sure including the Sunday 9am. The late Saturday squad might end up having a guaranteed squad leader prize, so keep an eye out for that as well.
If you have any other questions, let me know. It's shaping up to be a huge event, so get signed up early. The 9am Sunday squad is also limited to 36 entries!
Also entry fees are now $100 for all, but we do need your name and squad to save your spot! No prepaid entries are needed.